The Scout Lure was engineered and designed as an all out "shotgun" or longer line lure with its slim profile and angle cut cupped face it produces an excellent bubble trail with tight darting action and has a slow popping action due to its excellent water penetration can also be used in short dependant on tow point, conditions and speed.

Available in all head colours and certainly a lure not to be dismissed as it has a good tournament record.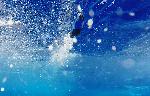 Starting in 2011 all Scout lures will incorporate our new Gill Gutter system (red arrow), this change to this lure was not taken lightly but we can say with confidence (and a load of testing) that this small head design change will bring even better catch rates to this lure.



The Scout lure like all our tackle is hand-crafted using only the finest materials available and as for all our lures includes a brass centre tube for strength and weight that is double reamed at each end in order to negate the need for leader sleeves.

"These lures are a tuna's dream food and in the bigger sizes marlin also add them to their menu."
Details
Speeds: 5-12 Knots.

Sizes: 175mm - 400mm / 7" - 16"
Cost: 32 - 120 AUD
The Scout Lures are available in all head colours.
Scout Prices
| | | | | | | |
| --- | --- | --- | --- | --- | --- | --- |
| Size | Line Class | Lure Price | Shipping Weight | | | |
| Micro 7"/175mm | 4KG+ | $32 | 40gms/1.35oz | | | |
| Small 8"/200mm | 6KG+ | $36 | 60gms/2.10oz | | | |
| Medium 9"/225mm | 8KG+ | $45 | 75gms/2.65oz | | | |
| Large 11"/275mm | 15KG+ | $67 | 115gms/4.05oz | | | |
| X Large 13.5"/340mm | 24KG+ | $88 | 190gms/6.70oz | | | |
| Colossal 16"/400mm | 37KG+ | $120 | 300gms/10.60oz | | | |